The legal industry is highly competitive, which is why law firms should leverage modern technology to improve their efficiency and profit to push them ahead of the competition. Unfortunately, some law firms find technology intimidating, while others simply have no idea what technology to use.
There's no need to be intimidated by technology. This guide will show you essential IT solutions your law firm should use.
#1 Case management program
A case management program allows you to organize all the case details of a specific client in one place. This includes documents, contacts, notes, calendar events, time entries, and billing information specific to that case. It lets you quickly access the information you need to gain a deeper understanding of your clients. In addition, you and your team can monitor case developments in real time from a single dashboard. This allows you to collaborate with other people working on the same case.
#2 Document management software
If you need to organize your files, then a document management software can help. It automates your firm's document managing process, which reduces the clutter and cost of maintaining paper records. If your document management software is connected to the cloud, you'll be able to access your files from anywhere using any internet-connected device.
#3 Contact management software
Having contact management software is an excellent way to keep track of everyone who interacts with your law firm. This includes clients, witnesses, outside counsel, and vendors. This software lets you record conversations made through phone calls, emails, and in-person meetings, as well as add notes to client profiles. With the help of contact management software, you can get an accurate overview of all your clients and contacts, and check for any conflict of interest.
#4 Task management program
A task management program is designed to organize to-do lists and track the progress of different tasks to enhance your law firm's productivity. It arranges each task by due date so you can see which tasks are on schedule and which ones are overdue.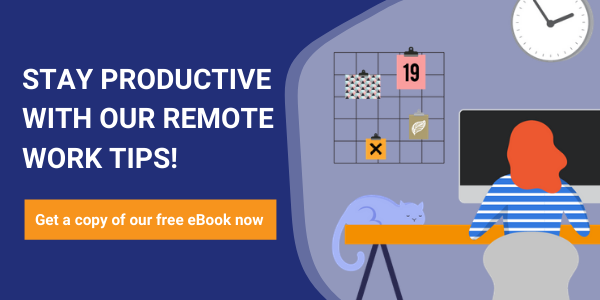 The software can also help you manage a heavy workload by assigning specific tasks to others in your firm or to outside parties using a secure client portal. Users can see what tasks are assigned to them and mark each one as complete once they're done. You can even forecast the availability of your staff by adding time estimates to each task.
#5 Time tracking and billing program
Time is money, which is why tracking time accurately is important. Time tracking software comes with a running clock you can use when working on a task. The time tracker lets you pause or stop the timer if you take a break, are interrupted, or have completed your assigned task. It also lets you add time entries from tasks, notes, communication logs, documents, and calendar events, allowing you to accurately track your time at work.
Time trackers also come with a billing feature that lets you create, review, approve, and send invoices electronically. This billing program allows you to accept payments made from recurring credit card payments, giving you the option to automate the entire bill collection process. In addition, you can add an interest rate for late payments as well as apply billing discounts for clients who pay on time. You can even create customized billing plans for specific clients that let you bill them a flat, hourly, or contingent fee.
It's clear that technology can enhance your law firm's operations, but it can be challenging if you don't know how to properly implement it. This is why you need to partner with a reputable managed IT services provider (MSP) like Athens Micro. We'll provide you with the technology you need to make your practice more efficient. If you want to learn more about how we can help you push your business forward, download our free eBook today.
Like This Article?
Sign up below and once a month we'll send you a roundup
of our most popular posts