About
At Athens Micro, our customers are at the heart of everything we do. Since 1983, we've earned a reputation for providing exceptional IT services and building strong relationships with our clients. We encourage you to talk to some of our many clients to see what a pleasure we are to work with.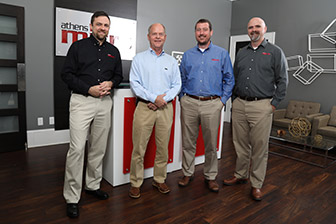 Our Mission
To delight technology users everywhere by saving the day one problem at a time.
Our Core Values

Integrity
Our clients can trust us to treat them the way we would want to be treated.

Helpfulness
We love to save the day, one problem at a time!

Responsiveness
We are there when our clients need us, 24x7.

Diligence
We work hard and smart, getting more done with less.