At Athens Micro, we believe that the only way to deliver excellent service every day is with people who truly enjoy their work, so we make sure to hire only the best. We have the right combination of visionary learners and prodigious problem-solvers who truly care about our customers. Meet the people behind our success.

---
Shaun McAllister
Network Engineer
---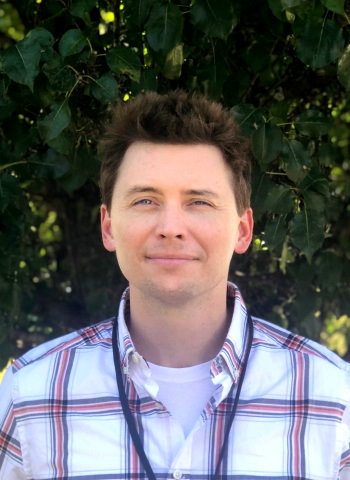 Shaun has over two decades of experience as an IT engineer. His knowledge, versatility, and knack for problem-solving have already made him an excellent Athens Micro team member whose expertise brings peace of mind to customers and co-workers alike.
"I love learning, solving tough problems, and making clients happy. I appreciate working as a managed service provider because it exposes me to a wide variety of learning opportunities that keep my job interesting."
Outside of work, Shaun's spirituality, time with his dogs and appreciation for the arts take precedence. He was even once an indie-rock party DJ in South Florida!
"Ironically, despite over 20 years in this industry, I also respect the ability to be non-dependent on technology. If an electromagnetic pulse wiped out all technology on the planet tomorrow, I'd jump in to farming or another such trade."
---
Tasha Schley
Sales Engineer
---
Tasha recently graduated from Charter Oak State College with a degree in Public Administration/Public Policy and interned with the Atlanta Braves, NBC Universal Studios, and NASCAR.
Her attention to detail and experience with working out the best solutions for all stakeholders make her a great asset for Athens Micro customers.
"What I like most about being a Sales Engineer is having the opportunity to make a real difference to a company or individual.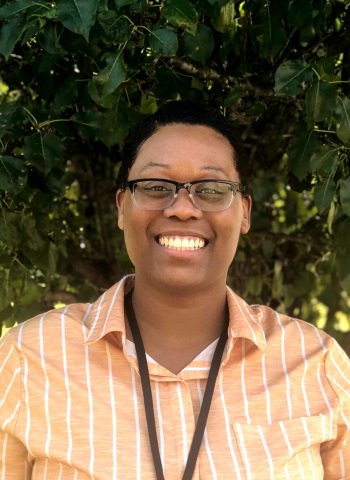 "Every day, I am presented with the opportunity to transform a business by recommending software or hardware that not only meets their requirements, but helps accelerate their business dreams. Maintaining a strong knowledge of the tech market keeps me constantly learning and growing.
I value the relationships that are made and sustained through consultations about what will work best for our customers. In my personal time, I like to read, watch horror or comedy movies and spend time with my family, friends, and two furbabies."
---
Zack Sheriff
Help Desk Engineer
---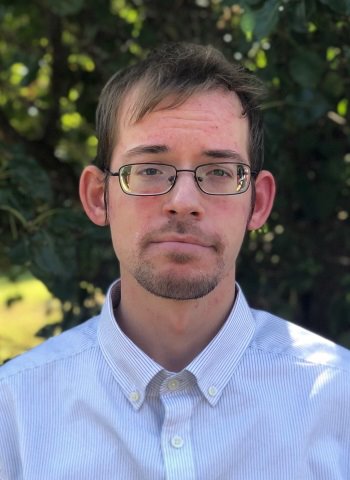 Zack's passion for IT made him the go-to tech guy for friends and family for years. His work as a Comcast technician, where he frequently provided troubleshooting and resolutions outside the normal scope of his role, prepared him well to serve in his new role at Athens Micro, where he slays more and more issues every day.
"I've always been a 'fixer' of sorts, and fixing people's problems gives me a little bit of satisfaction, so I suppose it's a win-win for everyone involved. Fixing things can be relaxing and oddly therapeutic at times.
"I like being able to think 'outside the box.' If the first method doesn't work, then you're only a few steps away from finding a working solution. We might be more reliant on technology than ever before, but technology is also becoming easier to use and more user-friendly. It doesn't matter if you're 10 or 100, if you have the patience, you can learn about tech."
Outside of work, Zack enjoys family, friends, and meeting new people.
"I also have a passion for cars, specifically of the sporty variety. I currently own a sports car and I love digging into the ECU's and getting every bit of power that I can from what is locked away from the factory. Working with cars and tech contribute to my thinking 'anything is possible,' as I have seen and done some crazy things with both of them."
Our team focuses on results as we help our partners and customers uncover new possibilities to put them on the leading edge of innovation.
FREE CONSULTATION
Let our experts help you maximize efficiency and reduce down-time with a modern approach to technology.
Read more about our growing family of talented people:
Employee Spotlight: Athens Micro's newest team members
Athens Micro provides cabling expertise and a reliable network infrastructure
Athens Micro's newest team members have a passion for technology and service
We are growing! Introducing more top-notch members to the IT support team
Meet the talented engineers and technicians joining our IT support team