In response to the health and safety concerns brought about by the COVID-19 pandemic, many businesses have implemented a remote work system. While some people were already working from home part time, the onset of the pandemic and the restrictions that come with it saw an increase in employees working away from the office and from each other.
What are the common issues remote workers face?
For many business owners, transitioning to a work from home setup and managing remote workers come with certain challenges. For one, the structure of remote work greatly differs from that of traditional workspaces and may take time to get used to. There are also certain remote work issues that can significantly affect the performance of your remote staff, such as:
#1 Isolation and loneliness
Most people take regular human interaction for granted until they find themselves locked in their homes, unable to socialize physically because of COVID-19 restrictions. Prolonged isolation can have a negative impact not only on your employees' physical health but on their psychological health as well. In some cases, it might even lead to depression and anxiety.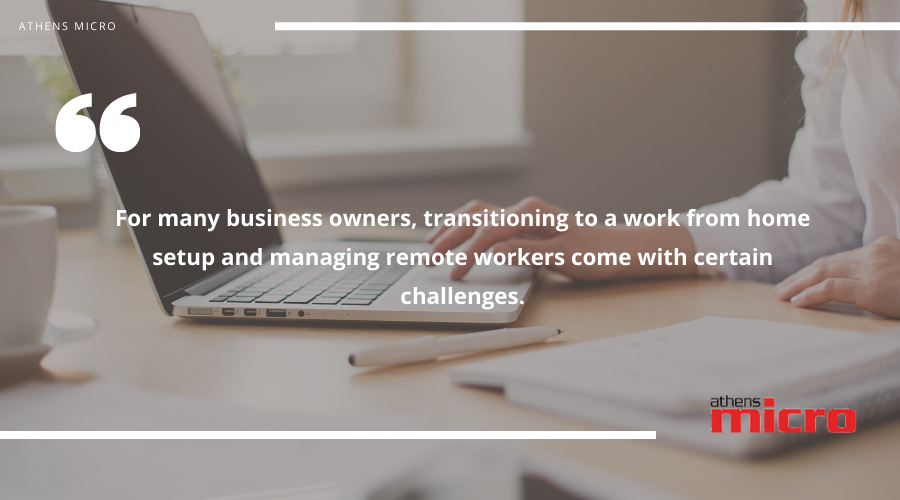 A sudden shift from office to remote work can be particularly stressful for some employees, which is why it's important for you to listen to their concerns and understand their struggles. Offering emotional support and encouragement is part of successfully managing remote employees.
Besides talking about work-related topics such as projects and deadlines, set aside some time for small talk. This will give you a chance to connect with your workers on a more personal level to see how they're coping with working remotely. Ask them questions like:
Now that you don't have to go to the office, what's your morning routine like?
How are you dealing with working from home? Is there anything I can do to help?
You can even organize virtual parties to reduce feelings of loneliness and isolation, and promote a sense of belonging. With the proper support, your employees are more likely to work with a higher sense of purpose and morale.
#2 Communication issues
Communication becomes a challenge when managing remote employees. Since there's not enough face-to-face communication between you and your team, sensing the intent of messages can be difficult. Communicating with your team using only email or chat can bring about negative feelings. With nonverbal cues absent in chats, your employees might perceive a simple message such as a question, feedback, or critique as a threat.
A good way of dealing with this issue is to use video conferencing as much as possible. Visual clues are important because they allow you to understand what others are thinking. Whether you're trying to judge the mood of your team or seeing how they would react to decisions, seeing them face to face will tell you more than an email or a chat session could.
#3 Feeling left out
A survey conducted by Indeed showed that 37% of remote workers believe that working from home reduces their visibility to company leadership. When working remotely, your staff may feel that they're missing out on opportunities to connect with team members and managers. They're afraid that management will not take notice of their efforts.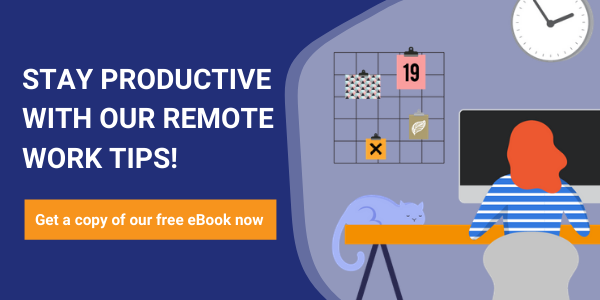 To address this, you can organize longer one-on-one meetings with your remote staff. Spending more time with them not only builds rapport, but it's also a good way to address personal and work-related issues. You can dedicate one day every week to one-on-one meetings. You can also hold a recognition event every month to acknowledge the efforts of your employees.
If your business is transitioning to a work from home setup, a reputable managed IT service provider (MSP) like Athens Micro can ensure your team has the tools they need to communicate efficiently and effectively. To learn more about how an MSP can keep the team together and boost productivity, download our free eBook now.
Like This Article?
Sign up below and once a month we'll send you a roundup
of our most popular posts