Reliable solutions for exceptional service.
At Athens Micro, we understand that technology plays a crucial role in the hospitality industry. To deliver exceptional guest experiences and streamline operations, your business needs reliable and high-performance IT solutions.
Elevate your guest experience with reliable Wi-Fi networks, integrated booking systems, and streamlined hospitality management solutions, enhancing your guests' satisfaction.
Leverage powerful cloud-based applications that boost productivity and collaboration within your hospitality establishment. From property management systems to reservation platforms and guest engagement tools, our cloud services empower your staff to streamline operations, manage bookings efficiently, and deliver personalized services to your guests.
Experience proactive, unlimited IT support for an affordable monthly fee. Our expert technicians will handle every aspect of your IT infrastructure, from hardware maintenance to software updates and network monitoring. We ensure that your systems are optimized and running smoothly, allowing you to focus on delivering exceptional experiences to your guests.
Benefit from high-level advice and guidance from our experienced IT consultants who specialize in the hospitality sector. We understand the unique challenges and requirements of the industry and can provide strategic recommendations to optimize your IT infrastructure. Whether you need assistance with technology planning, system integration, or guest experience enhancement, our consultants are here to support your business goals.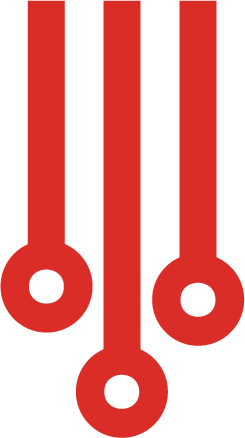 Protect your guests' sensitive information and maintain the security of your systems with our robust cybersecurity solutions. Our anti-malware programs, data encryption tools, and proactive monitoring help safeguard your guest data, financial transactions, and critical systems. We prioritize the privacy and security of your operations, ensuring compliance with industry regulations and building trust with your customers.
Upgrade your communication systems with our enterprise-level VoIP solutions. Enjoy advanced functionalities such as call routing, voicemail-to-email transcription, and seamless integration with guest services. Our VoIP systems enable efficient communication among staff, enhance guest interactions, and improve overall operational efficiency.
What our clients are saying
"The professionals at Athens Micro are always courteous, prompt, diligent, and knowledgeable. I have no doubts whatsoever that they are satisfying our needs with integrity and, in doing so, are nurturing our long business relationship."

Marc M.

Howell Rusk Dodson, Architects
"I have worked with Athens Micro for years as they continue to support the company I co-founded Peachtree Medical Billing. They are very knowledgeable, and responsive and have readily fixed any issues our servers had. They assisted in recommending new server equipment as ours aged and additional data storage options that would be best suited to our storage needs. I could not recommend them higher and look forward to continuing working with them."

Louri R.

Peachtree Medical Billing
"Athens Micro provides an excellent service for our business. They've assisted us with everything; server set-up, remote data monitoring & backup, cybersecurity, domain transfers, & new email implementations. Help desk/customer service is quick and competent. Highly recommend!"

David P.

AF Business Solutions
"I have used Athens Micro for both my business and personal computer tech needs and am always blown away by their customer service and willingness to stick with a problem until it's solved. They are super responsive and I generally can get help the same day without an appointment. I recommend them to everyone I know!"

Dara B.

Epiphany
"Athens Micro is the best group of IT people I have ever worked with! They are responsive, knowledgeable, friendly, courteous, easy to work with, and provide solutions for all the issues that may arise regarding business technology. They provide remote support, on-site assistance, and emergency response after hours so they have you covered no matter what the need may be. I highly recommend the Athens Micro team for all your technology needs!!"

Vicki K.

Bone Dry Roofing Company
"Athens Micro has been excellent at making sure we stay up and running. The techs that come out are extremely polite and always willing to help whenever they are asked questions! HIGHLY RECOMMEND"

Cameron C.

American Pest Control
"Our company has been using Athens Micro for many years. They provide consistent service to a very demanding busy law office. We highly recommend Athens Micro for your IT needs."

Shauna S.

Law Office of Darrel Begnaud, LLC
"Athens Micro has been very attentive to our needs. Everyone we have worked with has been professional, fast, and very knowledgeable. They not only help us when we need it but also look out for future issues. Cannot recommend enough."

Kelly S.

McDonald & Manus Oral & Max. Surgery
"The Athens Micro staff is knowledgeable, professional, polite and timely with any requested computer help. I highly recommend them as technical services group for any company that needs regular software upgrades, server maintenance and new program installations."

Miles M.

C A Murren & Sons
"We have always had a good experience with Athens Micro. We are a small business and require cost-effective solutions in order to remain competitive. Athens Micro has always provided a solution to our computer problems."

Joseph I.

Precision Equipment Service of GA
"From the time we set up our office, Athens Micro has been there. From making sure everything was set up and functioning to our specifications, to ensuring that everything continues to run smoothly, Athens Micro allows us to focus on our mission. They allow our computers and connected devices to be tools rather than distractions. From the sales staff to the installation crew to tech support, they could not be more professional, and I could not recommend them more highly. Give them a call. You won't be disappointed."

J. Brian K.

Chosen for Life
"Athens Micro has always been responsive when contacted about my computer issues– no matter the problem, small or large. They have the resources to get to the root cause of a problem, but my usual contact Jeremy is very skilled and rarely needs to refer my issue up a notch. Bravo!"

Jim H.

Chalmers & Kubeck – South
"We have been using Athens Micro for several years now. They have taken our vet clinic to a level not usually appreciated in our industry, especially when we implemented it. By using a cloud based server maintained by Athens Micro, we can check client files on the go, at home and at the office. It has simplified things immensely. Our software was not ready for this transition when we first found Athens Micro. They helped the software company implement and work out the bugs and many times AMC is better at fixing bugs with the software than the company that wrote it. 24/7 service means just that. We call and within 30 minutes, even at 8am on Sunday, a technician is logging into our system and helping us out. I would highly recommend them to anyone!!"

Lois B.

Countryside Veterinary Services
Why Partner with Athens Micro?
We have extensive experience in providing IT solutions specifically designed for the hospitality sector. We understand the unique challenges and requirements of hotels, resorts, restaurants, and other hospitality establishments.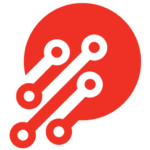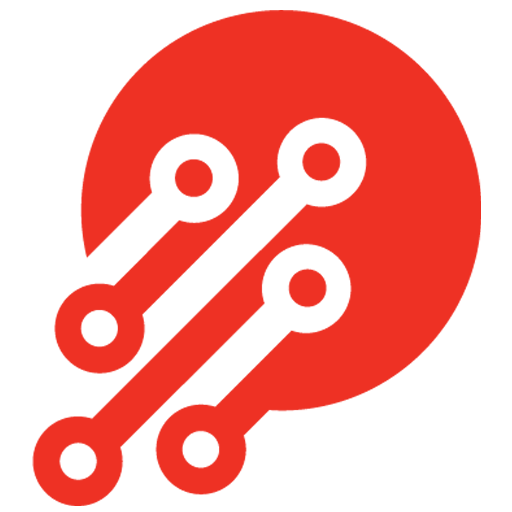 Our services cover all the necessary components to optimize your technology infrastructure, from cloud services and managed IT support to cybersecurity and VoIP.
Affordable and Reliable Support
Your affordable monthly fee ensures that you receive proactive and unlimited IT support from our expert technicians, allowing you to focus on delivering exceptional services to your guests.
By optimizing your computers and network systems, we help you manage multiple booking platforms and deliver five-star services without the distraction of underperforming technology.
Elevated technology for an elevated experience.
Partner with Athens Micro to enhance your hospitality establishment's technology infrastructure and elevate the guest experience.
Contact us today to discuss your specific requirements and discover how our tailored IT solutions can empower your business success.